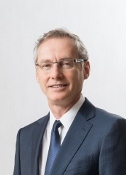 Armin Martens
President & Chief Executive Officer
Armin has been actively involved in the construction, development and management of commercial real estate for over 30 years.  He is the founding Chief Executive Officer of Artis REIT, a position he has held since 2005.  Armin obtained a Bachelor of Science (Civil Engineering) degree from the University of Manitoba.  He is a registered professional engineer and holds a Master of Business Administration degree from the International Institute for Management Development (IMD) in Lausanne, Switzerland.  Armin is a past director of Fortress Paper Ltd. (TSX:FTP), as well as the Bank of Canada, Canada's central bank.
Artis REIT is a diversified real estate investment trust focused on creating value for Unitholders through the ownership and active management of quality commercial properties.  Since inception in 2005, Artis has executed an aggressive but disciplined growth strategy, building a $5 Billion portfolio of commercial properties in select Canadian and U.S. markets.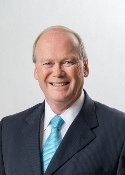 Jim Green
Chief Financial Officer
Jim, a resident of Winnipeg, Manitoba, graduated from the University of Manitoba in 1976 with a Bachelor of Science degree.  He joined Touche Ross & Co., Chartered Accountants and obtained his C.A. designation from the Institute of Chartered Accountants of Manitoba in 1981.  Jim joined the Marwest Group of Companies in 1981 and served in various capacities with Marwest, including providing the role of Chief Financial Officer of Artis since its inception.  Effective January 1, 2012 Artis internalized management, and Jim joined Artis as full time employee of the REIT.  Jim has also served in a volunteer capacity on the board of directors of various charities and non-profit organizations.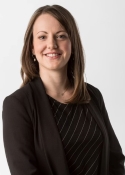 Kim Riley
Executive Vice-President - Investments & Developments
Kim has 14 years of experience in the commercial real estate industry. Since joining Artis in 2005, she has held various positions in accounting, valuation, and investments & developments. As Executive Vice President – Investments & Developments, she has been directly involved in transactions totaling more than $5.0 billion. Kim and her team are responsible for acquisitions and dispositions across both Canada and the United States, including assisting with new development projects. Kim holds a Bachelor of Commerce (Hons.) degree from the University of Manitoba and a Chartered Professional Accountant, Certified Management Accountant (CPA, CMA) designation.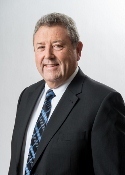 Frank Sherlock
Executive Vice-President - Property Management
Prior to joining Artis, Frank was Vice President of Crown Property Management Inc. and responsible for business development, leasing, and property management of their Winnipeg portfolio. He is also a former Vice President and General Manager with Trizec Hahn as well as a Director of Real Estate Management with Oxford Properties Group. Frank graduated from the University of Calgary with a Bachelor of Commerce degree and has since earned both the Real Property Administrator (RPA) designation from BOMA and the Certified Shopping Centre Manager (CSM) designation from the International Council of Shopping Centres.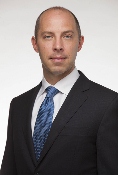 Philip Martens
Executive Vice-President - U.S. Region
Philip is a Certified Public Accountant (CPA) with over ten years of experience in real estate transactions and related tax matters. Prior to joining Artis, he managed his own tax practice and various real estate opportunity funds focused on investments in Arizona.  Philip holds a Master of Accountancy degree, a Bachelor of Science in Accountancy degree, a Bachelor of Arts in History degree, and is a member of Phi Beta Kappa.